Every month we make dozens of batches of cold process soap with various fixed oils, colorants and fragrances. With such array of ingredients to choose from, some tend to get lost in the crowd. Tonight we'd like to showcase an oil that is perhaps the best kept secret in soapmaking — Hemp Seed Oil. This oil can be used in everything from cold process soap to lotions & cremes. It has fabulous skin-loving properties and creates an excellent lather, and it's a great addition to any soapy creation. This is one oil that will set your products apart from the crowd!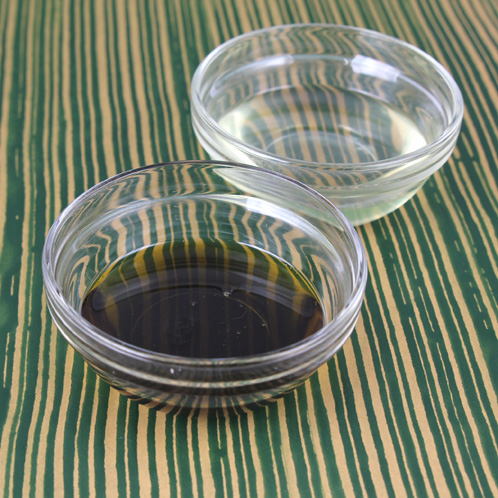 Our Unrefined Hemp Seed Oil (front) is much darker than it's refined (back) counterpart. Take this into account when formulating your CP recipes!
 Bramble Berry carries two different kinds of Hemp Seed Oil: natural (or unrefined) and refined.  Both oils work fabulously in cold process recipes. The main difference between the two is the color and the smell. The natural Hemp Seed Oil is more viscous and has a much darker color as well as a distinct, nutty smell. The refined Hemp Oil, on the other hand, is an excellent vehicle for providing essential fatty acids to your skin. Since it's such a light colored oil, it's also a good choice if you want to preserve your colors and avoid any unexpected discoloration.
 In addition to creating ample suds, Hemp Oil contains high levels of unsaturated fats, which give it great moisturizing properties. We suggest using both types of Hemp Oil in cold process recipes at 20% or less. If you are adding it to a body butter or lotion, you can go as high as 50%. Hemp Oil has a shelf life of about 9 months (longer if frozen), so it's best to use it soon after purchasing.
Check out the following tutorials to see how we've used Hemp Seed Oil: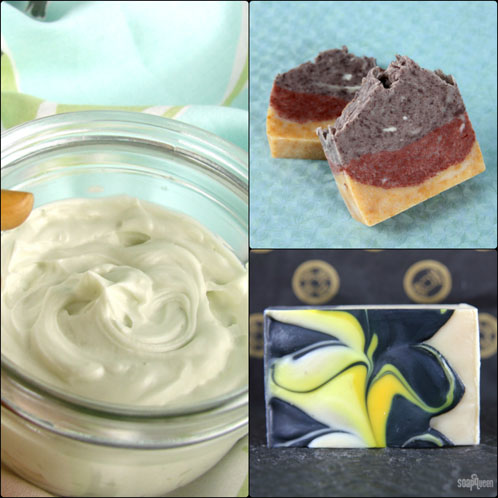 Whipped Belly Butter (left), Hot Process Oven Process Layers (top) & Cucumber Oak Mantra Swirl (bottom)
As an added bonus, Refined Hemp Seed Oil is 20% off this month! What will you make with your Hemp Seed Oil?