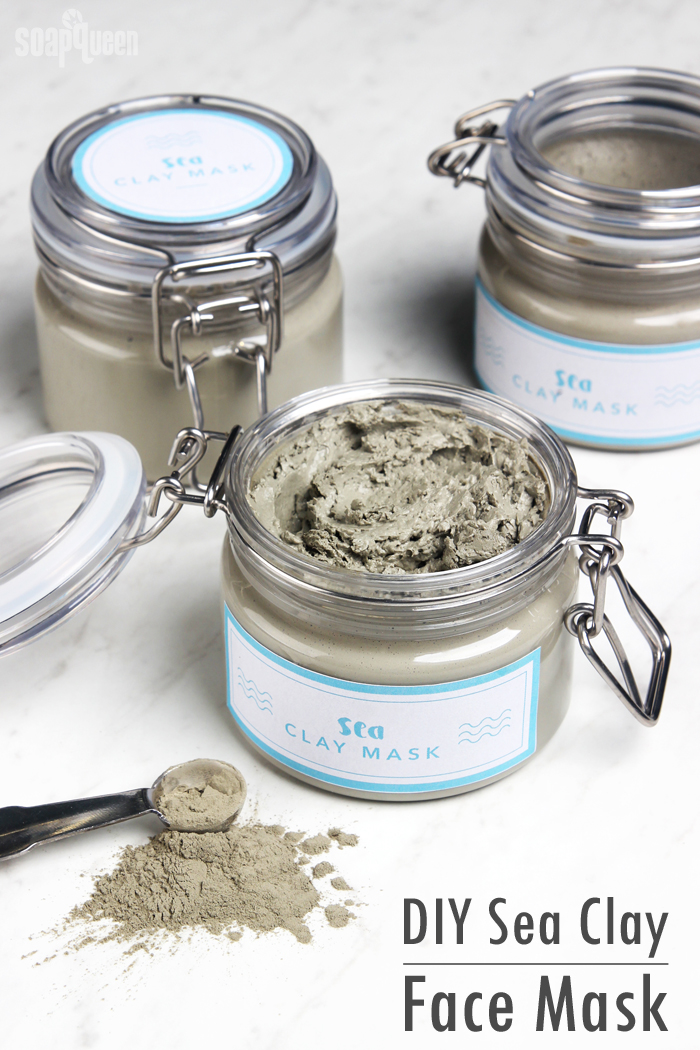 Sea clay is a classic ingredient for facial masks. It originates from mud laid under the sea millions of years ago and has a grayish green color. Sea clay has great absorption properties, which makes it perfect for oily skin. This Sea Clay Face Mask was specifically formulated for oily skin with a combination of kaolin clay and sea clay. Tea tree essential oil gives the mask a fresh scent.
Because this mask contains plenty of clay, it has a nice  thick texture. It also dries on the skin after about 10-15 minutes, giving you that classic "dry" clay mask feeling. You know the one! If you'd like to tweak this recipe for more normal or combination skin, you can decrease the amount of sea clay to 1-2 ounces. If you decrease the amount of clay, it may take a little longer to dry on the skin.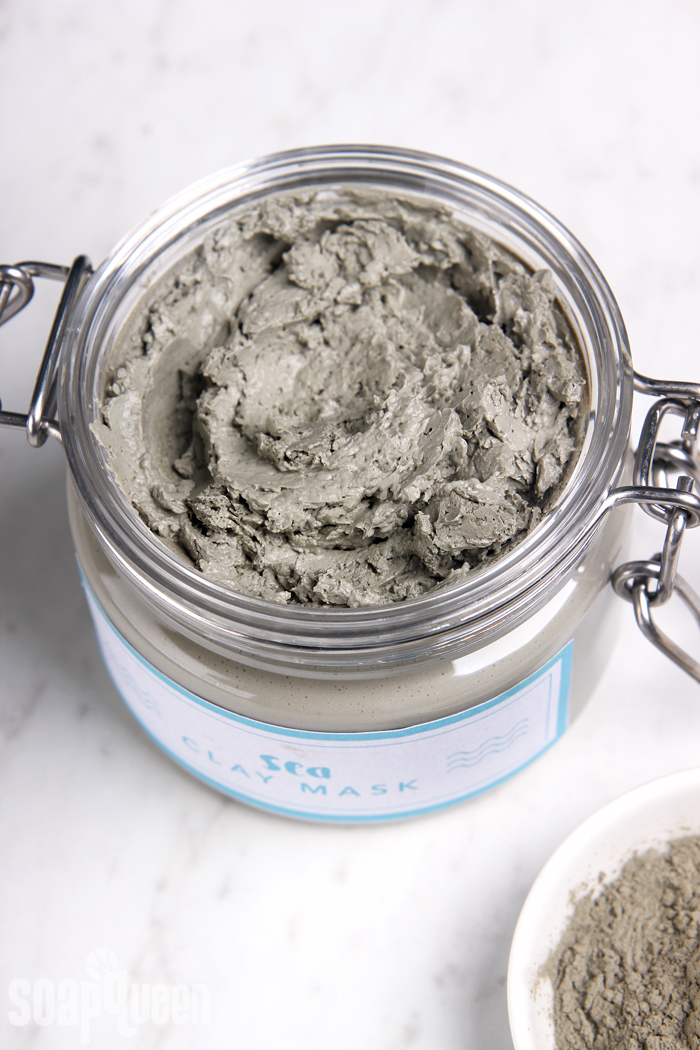 If you have extremely sensitive skin, tea tree essential oil sitting on the skin for 10-15 minutes could be a little irritating. If you're concerned, you can omit it completely from the recipe. You can also switch out the extract for another if you prefer.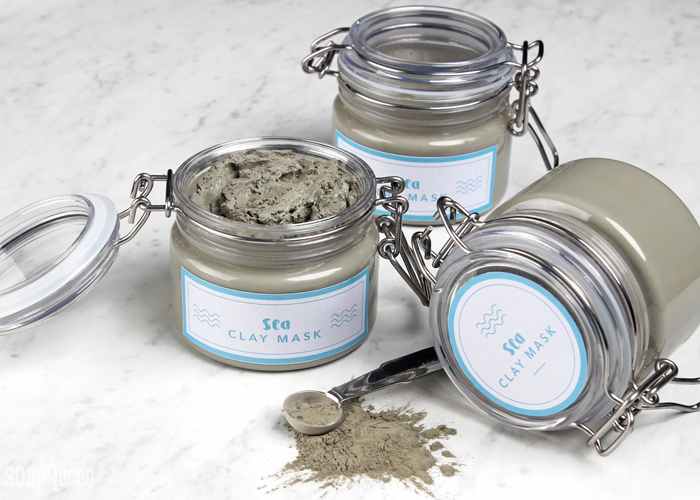 A few notes about recipe substitutions and changes:
Polawax Emulsifying Wax is a highly reliable and strong emulsifier. It could be substituted for the generic version, Emulsifying Wax, if you prefer, although this recipe was not tested with Emulsifying Wax. Due to the clay in the recipe, we splurged and used Polawax Emulsifying Wax to avoid any chance of separation.
This recipe calls for avocado and hazelnut oil. Other oils can be used instead if you prefer; we recommend staying with liquid oils that absorb easily into the skin. Changing the total amount of oil in the recipe will change the overall texture of the mask.
Because this recipe is essentially a lotion and contains a large amount of water, a preservative is necessary to avoid mold and bacteria growth. We chose Optiphen, but other water soluble preservatives will work. Learn more about preservatives here.
Decrease the total amount of clay if you want it to be better suited for dry skin. Decreasing the amount of clay may create a thinner product.
If you prefer to use different clays, feel free to swap them. Clays have different absorbing properties, which will affect how it feels on the skin. Learn which clay is right for your skin.
If you have very sensitive skin, fragrance and essential oils can be irritating. Omit from the recipe if you prefer.
Ginseng extract can be substituted with a different extract if you prefer.