Our new Farmers Market Collection is inspired by fresh finds from around the U.S. There are so many ways you can incorporate those finds into your projects. Whether it's adding avocado or using a color palette inspired by lavender, we've got you covered. Find farmers market inspiration below.
Fresh honey adds an irresistibly creamy lather to soap. This cold process recipe is made with honey, argan oil, and Pure Honey Fragrance Oil. The scent is a sweet mix of jasmine, rose, and peach tea. It's used in the Beeswax and Honey Lotion Bars and Honey Bee Melt and Pour Soap too.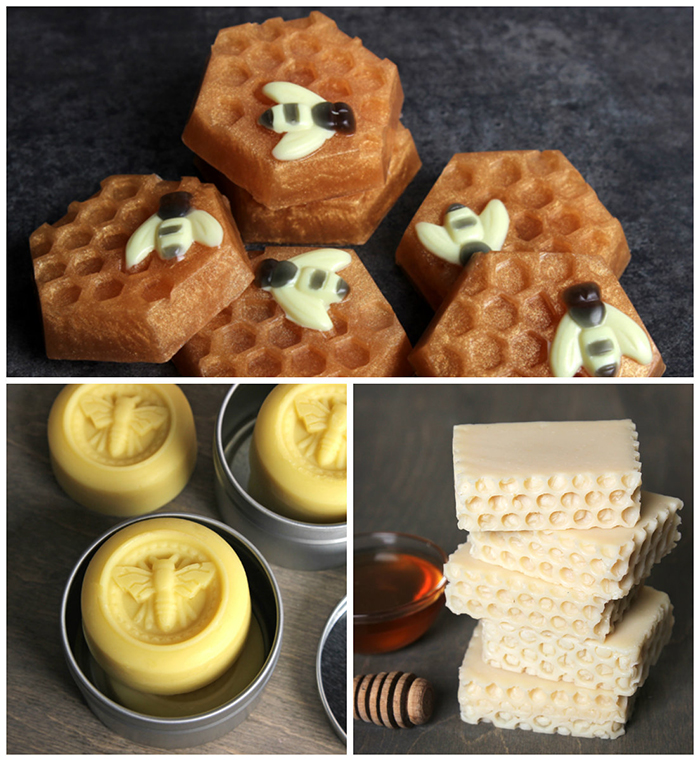 Clockwise, top: Honey Bee Soap, Pure Honey Soap, Beeswax and Honey Lotion Bars
Milk is another option if you like your bars to feel creamy on the skin. This soap is made with Goat Milk Melt and Pour and the new 6 Cavity Silicone Goat Mold. It has spearmint essential oil for a fresh scent. The Creamy Goat Milk Soap is a treat for the skin. The fresh milk and cocoa butter give the bars a luxurious feeling.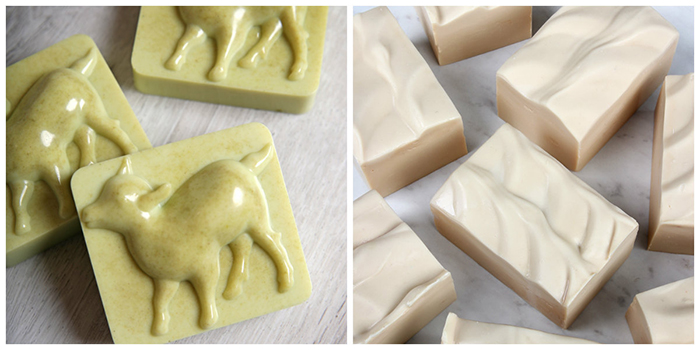 Left to right: Goat Milk and Alfalfa Soap, Creamy Goat Milk Soap
If you want to try something new, alternative liquids are the way to go. Kombucha will set your soap apart. This cold process recipe is made with kombucha, Swirl Recipe Quick Mix, and Lavender 40/42 Essential Oil. You can also experiment with different types of beer, as shown in the Charcoal and Cedar Cold Process Soap. There's something for caffeine lovers too – this soap is made with freshly-brewed coffee and this scrub is made with coffee grounds.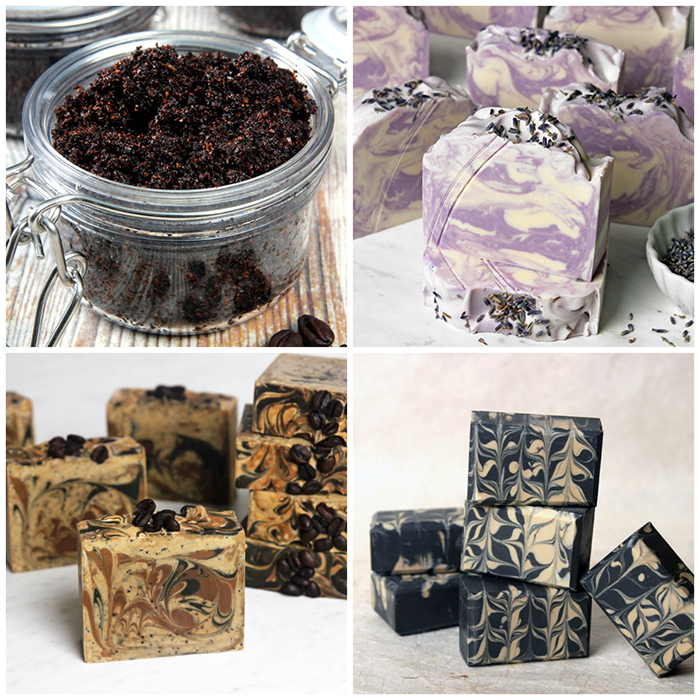 Clockwise, top left: Coffee Body Scrub, Lavender Kombucha Soap, Charcoal and Cedar Beer Soap, Coffee Soap
The Avocado + Spearmint Cold Process Soap feels amazing on the skin. It's made with fresh avocado and colored with spirulina powder and French green clay. If you can't get enough avocado, check out this cold process recipe. It's made with avocado oil, avocado butter, and new Avocado Fragrance Oil. For something a little sweeter, check out the Blueberry Thyme Soap. It features a blue layered design that's scented with new Blueberry Thyme Fragrance Oil.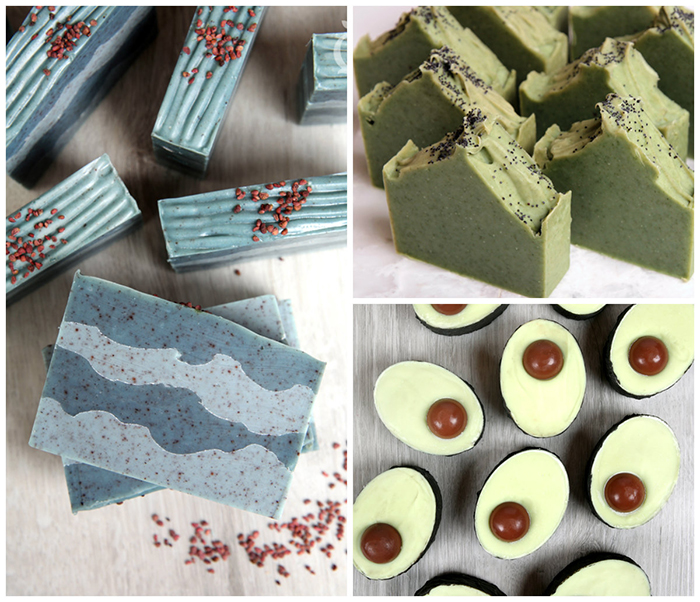 Clockwise, left: Blueberry Thyme Soap, Avocado + Spearmint Soap, Avocado Soap
The Orange Poppy Seed Salt Scrub smells as good as it feels. Dead Sea salt, poppy seeds, and orange peel powder scrub away dirt while avocado oil keeps the skin moisturized. The recipe is scented with 10X Orange Essential Oil.
Looking for more farmers market inspiration? The #BrambleOn tag on Instagram, Facebook, and Twitter is full of beautiful products made with a variety of ingredients. See a few of our favorites below.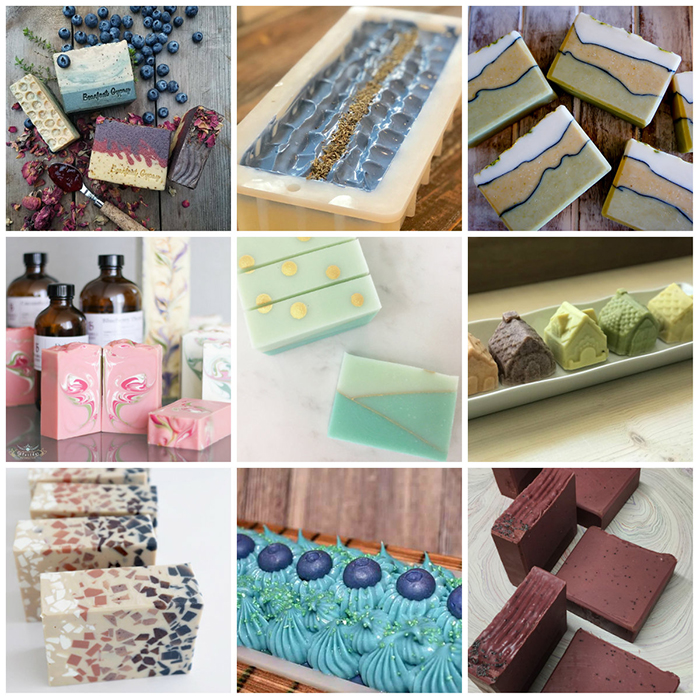 Top row, left to right: Bearfoot Gypsy Goat Milk Soap, Borden Acres, Nora's Soap Shoppe
Middle row, left to right: Handmade in Florida, Soaperie + Co., Salt & Shea
Bottom row, left to right: Soapish, Sweet Soft Skin Handmade Soaps, Sunny Peach Soapery