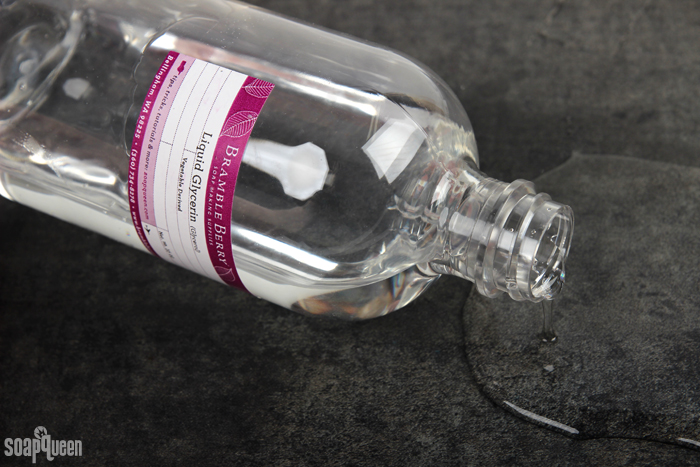 Glycerin is a thick, clear fluid that is used in a wide variety of bath and beauty products. It is a humectant, which means it has the ability to attract moisture in the air to the skin. This ability makes it great for lotions, soaps and other products. In addition to the bath and beauty industry, glycerin is used in the food industry as a sweetener. Outside the United States, it is commonly referred to as glycerol.
Glycerin is a major ingredient in melt and pour soap bases. In fact, some refer to melt and pour soap as "glycerin soap." The large amount of glycerin is one of the reasons why melt and pour soap feels great on the skin. Adding extra glycerin to the soap softens the base. This is great if you want a bendable texture. For example, in the Melt & Pour Soap Ribbon Tutorial, additional glycerin gives soap the flexibility to create ribbons. The moldable texture also comes in handy in the Candy Cane Soap Tutorial, and the Embedded Melt & Pour Jellyroll Soap.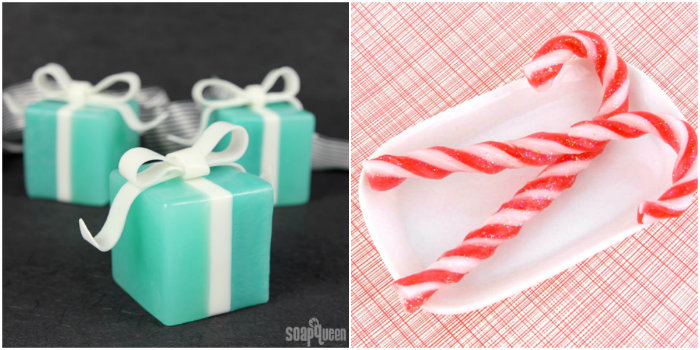 Left to right: Melt and Pour Soap Ribbons, Candy Cane Soap
Because glycerin attracts moisture from the air, it can cause melt and pour soap to "sweat." This sweat is known as glycerin dew. Learn more about glycerin dew and how to prevent it in this post. In cold process soap, glycerin is a naturally occurring by-product of the saponification process. If the soap gets too hot, the glycerin can congeal which leads to glycerin rivers (shown below). Glycerin rivers are not harmful in any way, but they are a cosmetic issue. Click here to learn more about glycerin rivers and how to prevent them.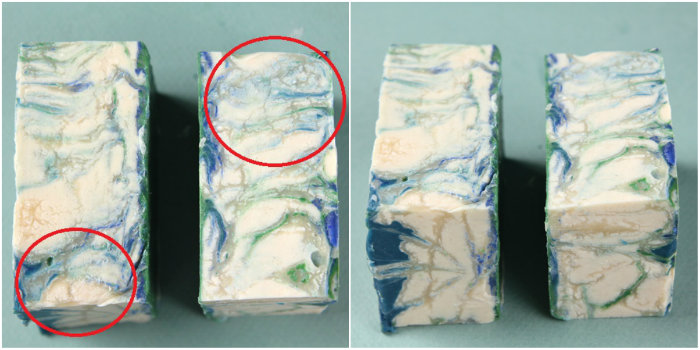 When cold process soap gets hot, the glycerin can congeal into "glycerin rivers."