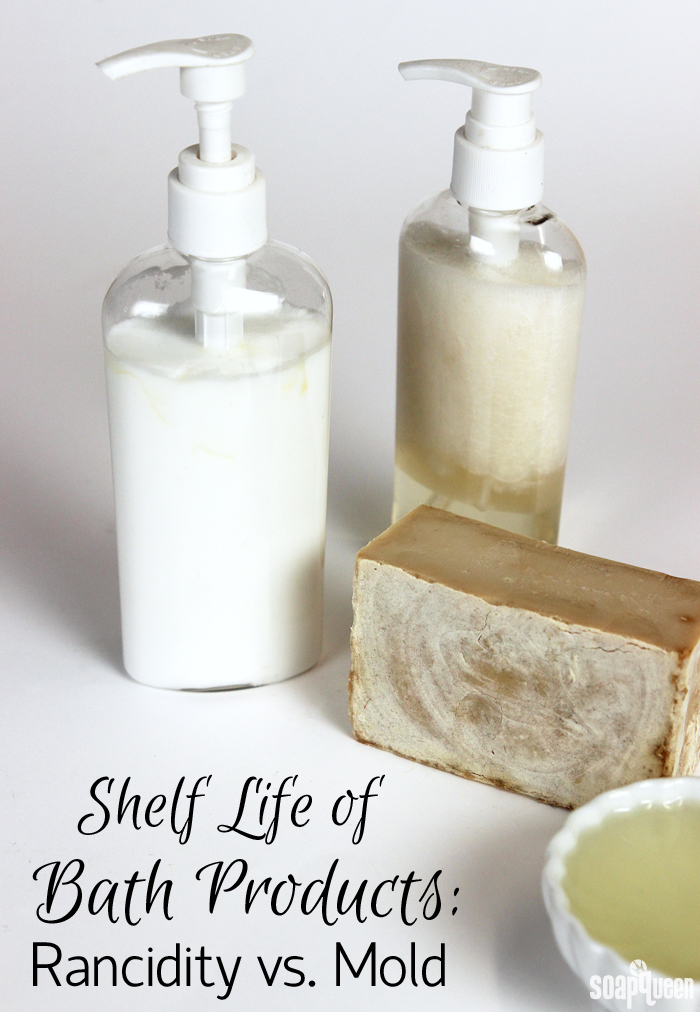 Just like food, bath and beauty ingredients have a recommended shelf life. Shelf life refers to the length of time that a product can be stored without it becoming unfit for use. If you make your own bath products, it's important to have an understanding of shelf life to ensure your products are safe for use. This is particularly important if you give away or sell your products. You don't want to give or sell an item that is rancid or past its prime.
Before we talk  about shelf life, it's important to understand the difference between rancidity and mold and bacteria growth. Rancidity and mold/bacteria growth in bath and beauty products are independent issues. Mold and bacteria can occur in products that contain water, such as lotion or emulsified scrubs. These products require a preservative to help prevent mold and bacteria growth. Click here to read more about preservatives, and when to use them. Preservatives will not protect fresh ingredients (purees, fresh herbs, etc.) from growing mold in products that do not go through the saponification process such as lotion or balms. This is also the case with melt and pour soap. It has already gone through the saponification process, so any additives can grow mold. Fresh additives will eventually (or even quickly) turn brown, and grow mold and bacteria. The pH level of cold process soap does not allow mold to grow, which is why fresh ingredients can be used. To learn about adding purees to cold process soap, click here.
Rancidity, on the other hand, is the deterioration of oils and fats. There are several types of rancidity, including oxidative rancidity, auto-oxidation, hydrolytic rancidity and microbial rancidity. If you'd like to learn more about the different types of rancidity, Susan Barclay-Nichols of Swift Crafty Monkey has a great blog post on rancidity here. Rancid ingredients can smell bad, change color or lose effectiveness. Rancidity is a sign of an ingredient that is past its shelf life, while mold and bacteria can occur at any time.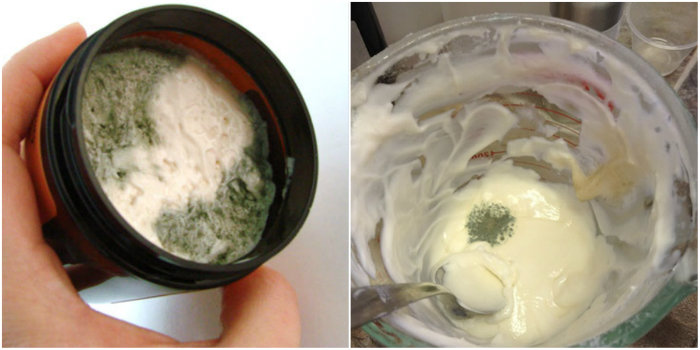 Mold and bacteria can grow in products that contain water, such as lotion. Mold growth is not to be confused with rancidity.