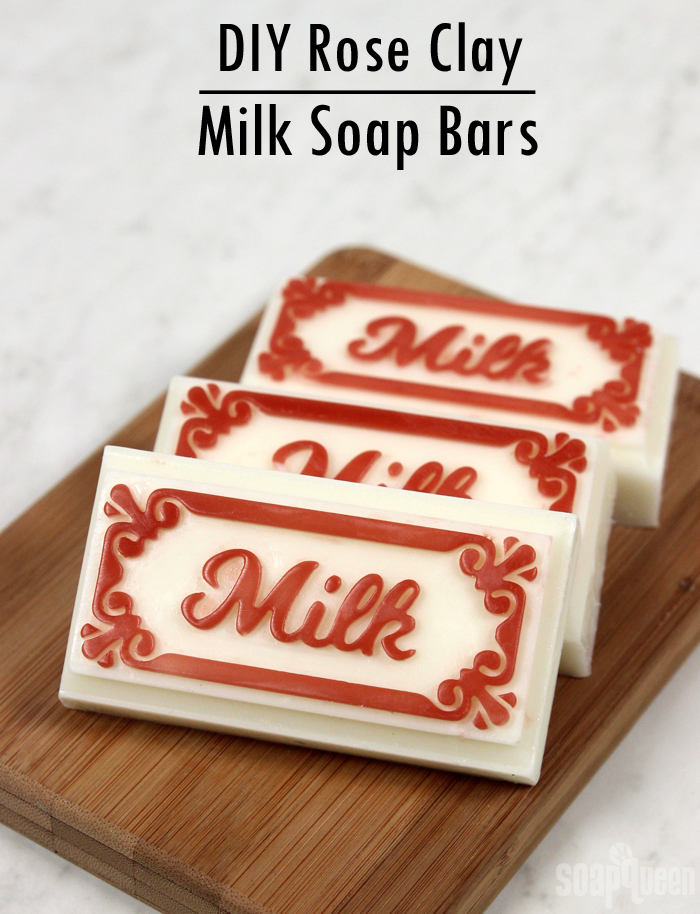 Goat milk is known for its skin-nourishing properties. In cold process soap, some soapers replace distilled water with goat milk to give soap extra creaminess. If you'd like to bring those properties to melt and pour soap, the Goat Milk Melt and Pour Base is made with a full 10% of liquid goat milk. For this recipe, the new Milk Soap Silicone Tray Mold really highlights the ingredients of the soap.
To help the details really pop, a small amount of Clear Melt and Pour Soap Base is mixed with rose clay and piped into the mold. The bars are scented with Dogwood and Ginger Blossom Fragrance Oil, which is a unique blend of floral, spice and citrus notes.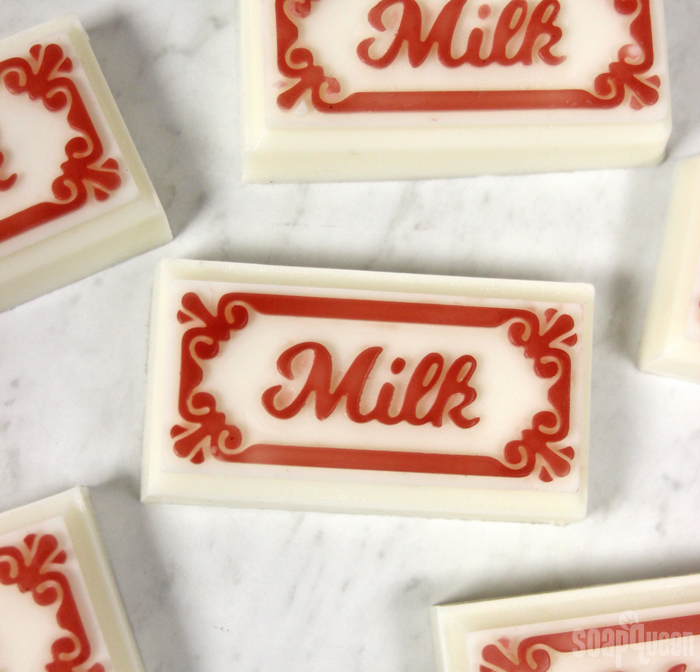 This project is suitable for beginners, but filling in the mold details can take a little bit of patience and a steady hand. The details in the mold were specially designed to be deep, which makes the process easier. A thermometer is recommended during this project. If the second layer of soap is poured into the mold while it's still really hot, it can melt the details below.