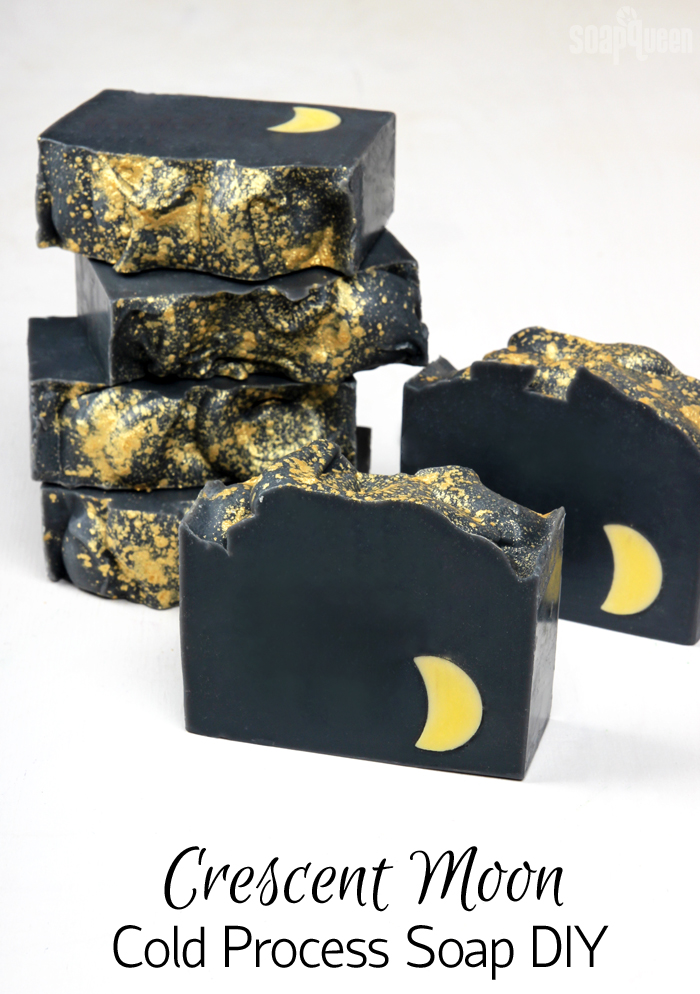 Fall officially started last week, which means it's time for Halloween projects! Halloween is one of my favorite holidays. It's an excuse to embrace dark colors, moody fragrances and spooky themes. For this Crescent Moon Cold Process Soap, I wanted to create a bar of soap that would be appropriate for Halloween and beyond.
These bars are a sophisticated take on Halloween with a striking yet simple design. Black Oxide gives the bars a dark gray hue. If you want a darker color, feel free to add more colorant. Just keep in mind the more you add, the darker the lather will be. The crescent moon shape is created with melt and pour soap and the Mini Moon Silicone Column Mold. Gold Sparkle Mica on top really pops against the dark gray. The bars are scented with Tobacco & Bay Leaf Fragrance Oil, which is a wonderfully smoky and complex fragrance. It's great for both men and women.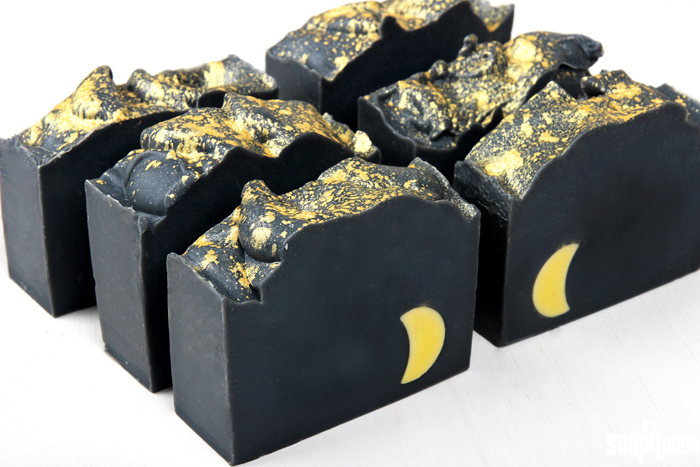 This project is appropriate for both beginning and intermediate soapers. It requires a medium to thick trace, so you don't need to worry about over blending with the stick blender. But, keep temperatures in mind. Melt and pour soap begins to melt around 120-130 ° F. If this soap gets too hot, the moon embed could melt. I recommend soaping around 100-110 ° F and not insulating the soap to keep temperatures cool.