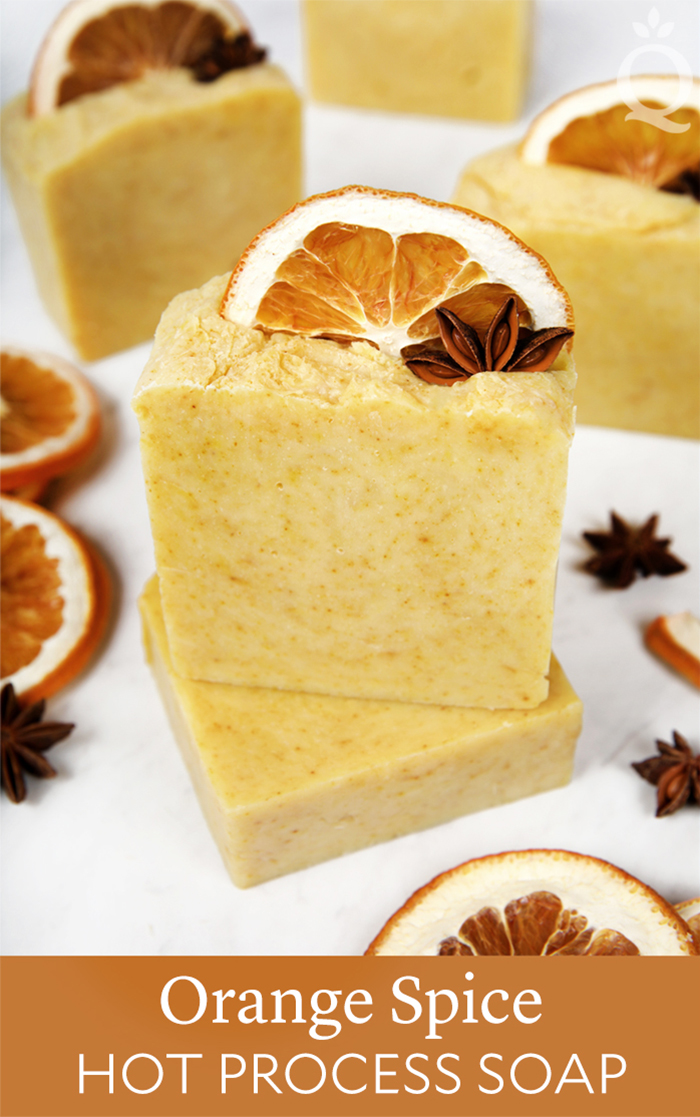 We love making things from scratch. That love of DIY inspired this Orange Spice Hot Process Soap, complete with homemade dried orange slices. The slices were created in a dehydrator as a perfect accent for this holiday project.
It's scented with a combination of Orange 10X Essential Oil and cinnamon leaf essential oil, which makes the bars smell like a delicious holiday treat. Orange peel powder adds texture and a touch of color.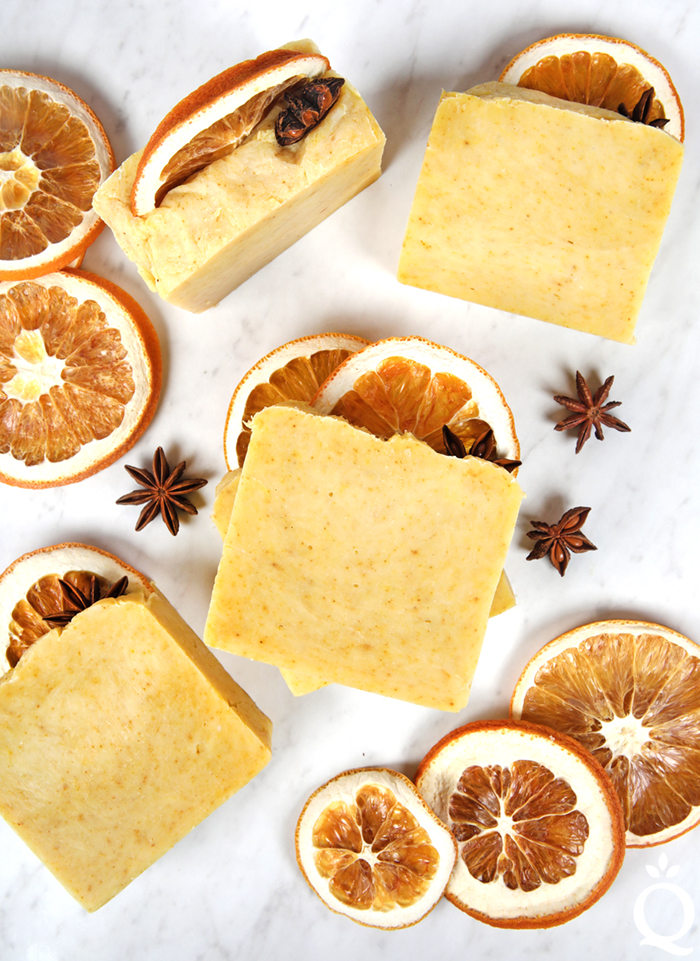 Unfamiliar with hot process soapmaking? The main difference between hot process and cold process soap is that hot process is cooked, which speeds up the saponification process. This results in soap that can be cut within 24 hours and enjoyed the same day. It's the perfect project if you need to make last-minute gifts. Learn more in this Lemongrass and Lavender Hot Process Soap video on Soap Queen TV.
To create the dried oranges, we used a process very similar to this tutorial. After about 12 hours in the dehydrator, the orange slices are a hard texture perfect for topping soap. They are purely for decoration and can be left out if you prefer. Oranges are natural items that can wilt or even mold if left in the shower long enough.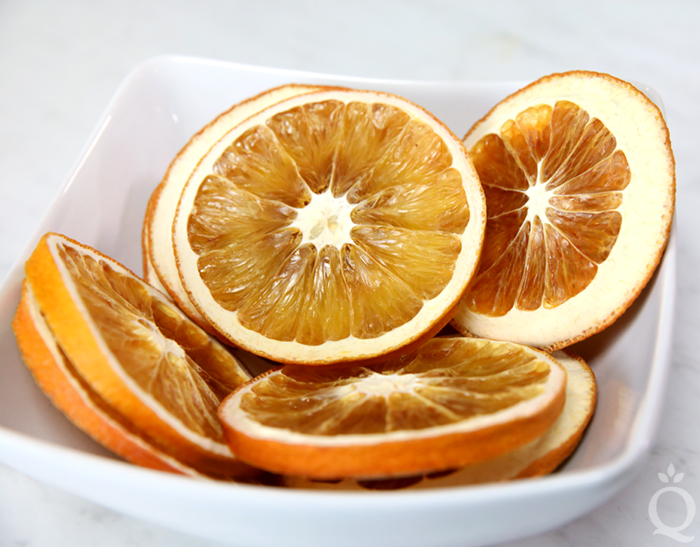 [Read more…]