Getting your products in the hands of customers — no less celebrities — is no easy feat. Carleigh Pearce of Ellison's Organics did both. She started her soap and cosmetic business in 2012, and by April 2014 she had her handmade nail polishes in gift bags at GBK's Luxury Gift Lounge in honor of the 2014 MTV Movie Awards Nominees & Presenters.

Carleigh mixes each unique polish color by hand using Bramble Berry's micas and pigments. She also specializes in organic-oils melt and pour soap, and her Lego building blocks and figurines are a hit with kids. Read on to learn more about how Carleigh built her ever-growing nail polish & soap business from scratch!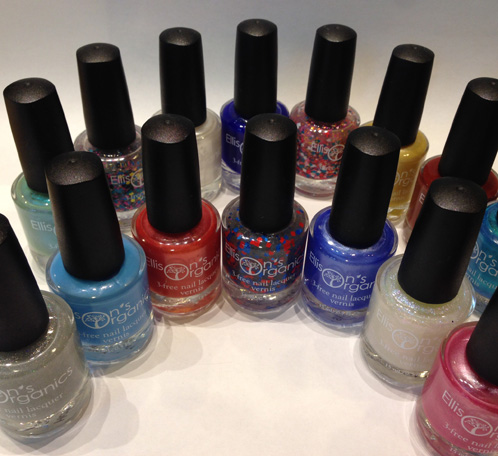 A quick note: 'Organic' is a heavily regulated term by the USDA, while 'natural' is not. Do your homework before purchasing products that are labeled as 'organic,' and keep in mind that 'natural' could mean a range of things. Check out this blog post for more information. Bramble Berry carries a certified-oils Organic Melt & Pour Base as well as Organic Lavender and Rosemary Essential Oils.