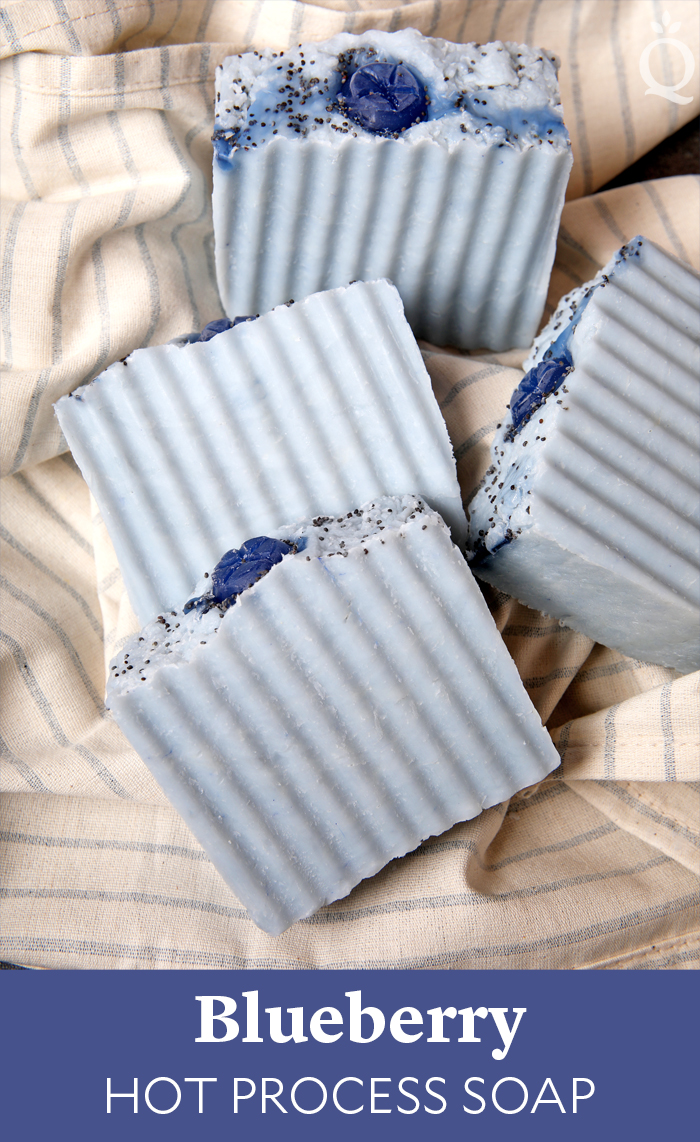 This hot process soap is inspired by new Blueberry Thyme Fragrance Oil. With notes of ripe blueberries, rosemary, vanilla, and musk, it's a modern take on a classic fruity fragrance. The scent is the perfect complement to these rustic hot process bars.
Embeds created with LCP Clear Melt and Pour Soap Base and the Small 9 Ball Silicone Mold top each bar. Once the soap is removed from the mold, we used the Clean Up Tool to carve blueberry details in each embed. Poppy seeds are also sprinkled on top of the soap for interest.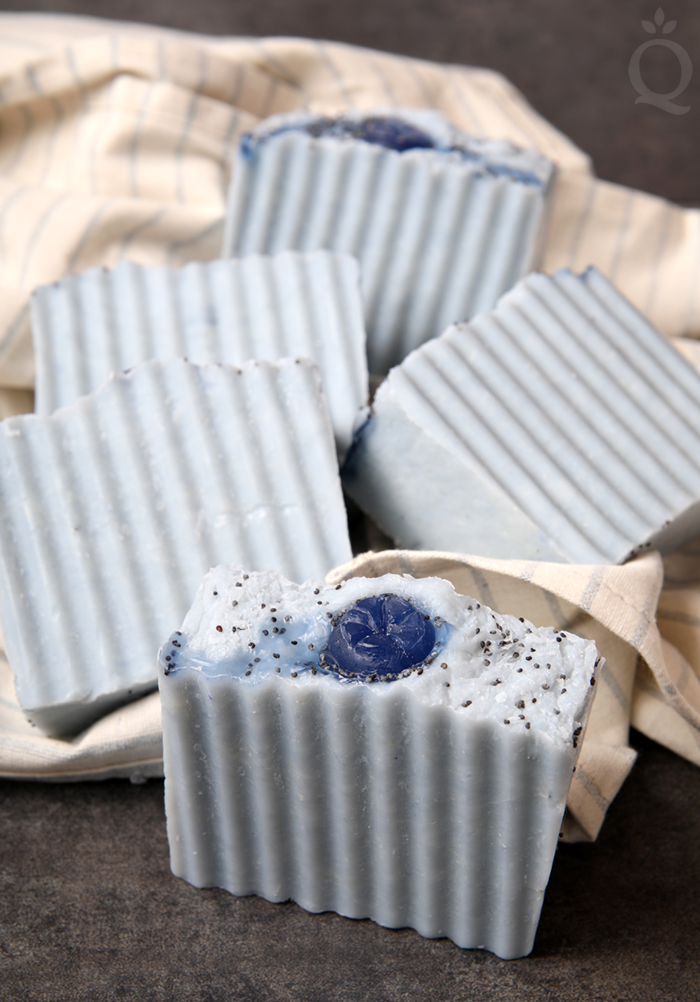 The embed on top melted, creating an accidental blueberry drizzle. We liked it so much we left the bars just the way they are. If you're not a fan of that look, you can make the embeds out of cold process soap.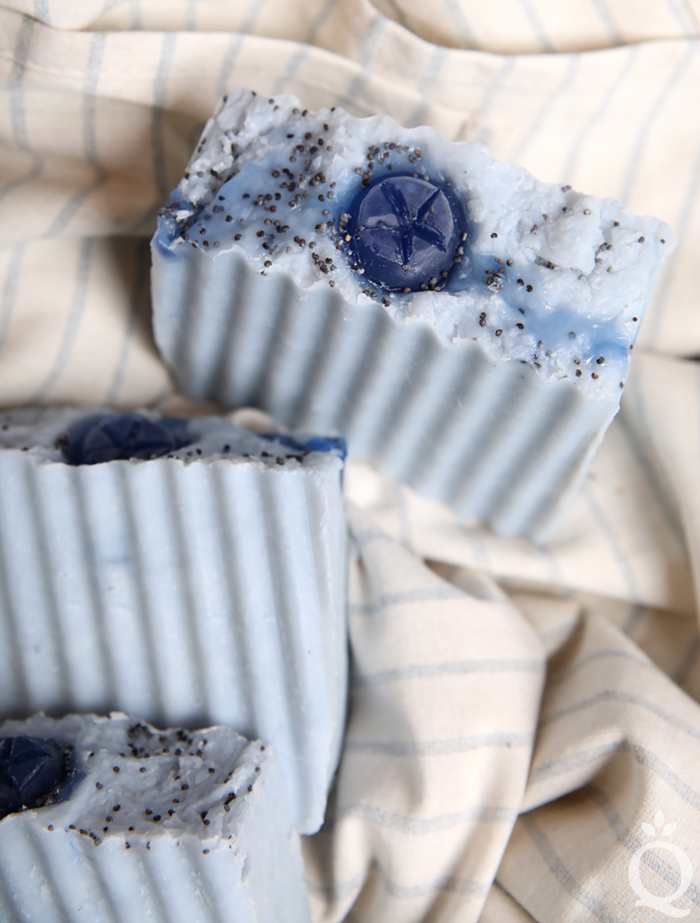 [Read more…]