Breakfast is the most important meal of the day. Starting the day with a full stomach helps me to think clearly and maintain energy into early afternoon. Some days it can be hard to make time for breakfast, but I always regret it when I don't. This recipe takes a little bit of prep, but it's so worth it!
Made with protein-packed greek yogurt and a variety of nuts, seeds and fruits, this breakfast bowl is full of omega-3 fatty acids. The fresh fruit adds just the right amount of sweetness, but you can add a little honey if you like. Keep in mind the amount of ingredients listed below can easily be adjusted depending on your personal taste. I sometimes like to make this the night before, and throw it in my work bag in the morning.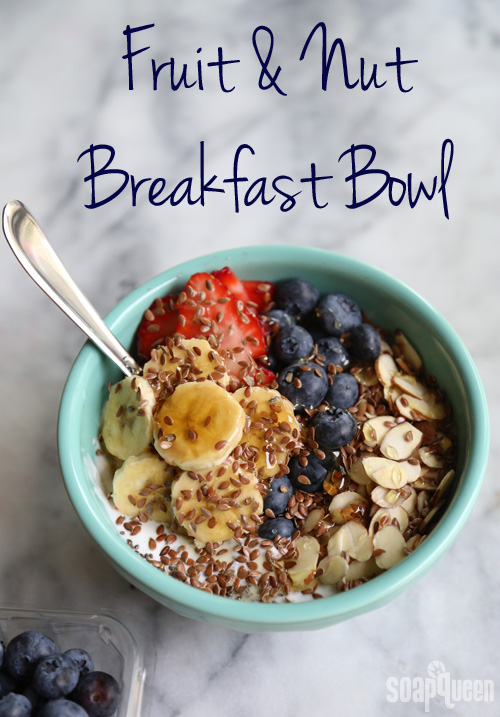 What You'll Need: 1 cup plain greek yogurt (I used non-fat) 1 tbs. chia seeds 1/2 tbs. flax seeds 2 tbs. shaved almonds 1/4 cup banana, sliced 1/4 strawberries, sliced 1/4 cup blueberries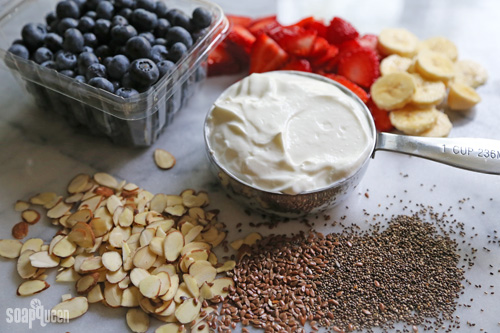 ONE: Add the yogurt to your bowl, and stir in the chia seeds. The yogurt provides amazing gut support (all those probiotics aid in digestion) and the chia seeds provide essential fats, like omega-3s to help you curb hunger.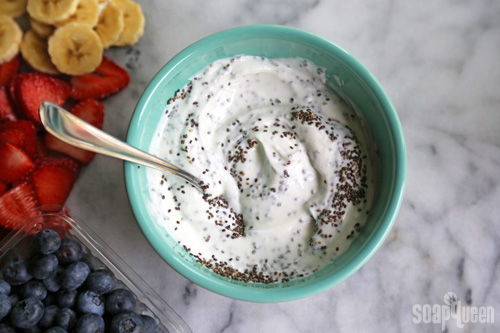 TWO: Add the fruit and almonds, and sprinkle the flax seeds on top. If you'd like, drizzle a bit of honey on top. Fruit is good because it's high in natural sugars (yay! energy boost) and antioxidants and the almonds provide healthy fats and long lasting protein energy.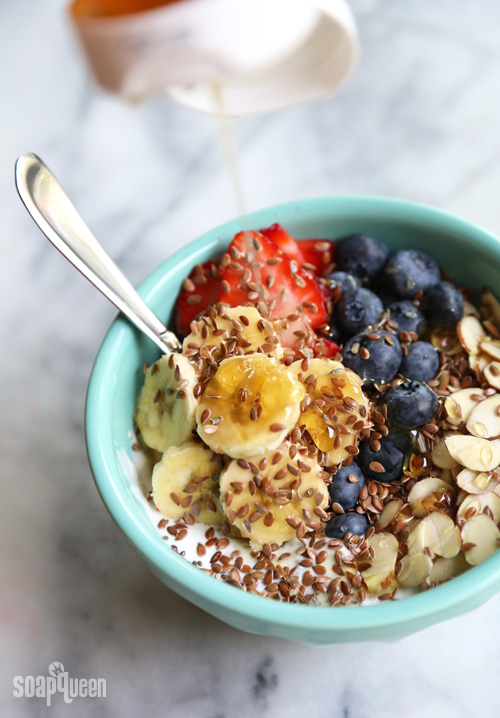 THREE: Stir and enjoy!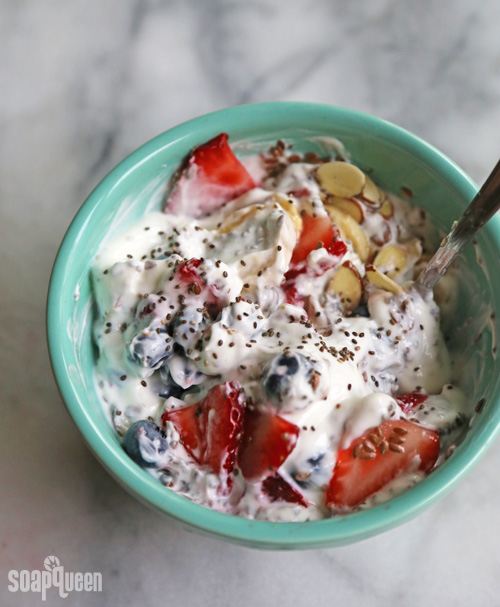 What is your favorite healthy breakfast? I'm always looking for new ideas! Bonus points if the kids will love it! =)