We hope everyone has an amazing Thanksgiving tomorrow. This year (and every other year) we're thankful for our amazing customers and all the ways they inspire us. To show our appreciation, there will be deals all week so you can stock up for the holidays.
Starting today you get three times as many samples with your order – that's up to 9 samples while supplies last.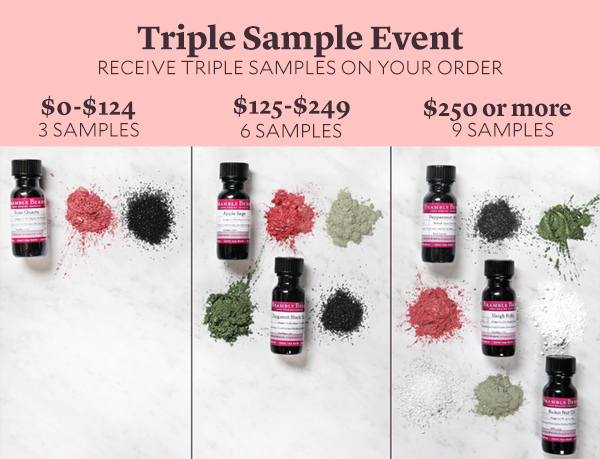 Promotion details:
-All orders will get at least 3 free samples.
-Orders of $125 or more will get 6 free samples.
-Orders of $250 or more will get 9 free samples.
There are great samples to choose from, including titanium dioxide, Rose Quartz Fragrance Oil, peppermint essential oil, and Rose Gold Mica. It's a great opportunity to try some of the products you've been curious about. Don't wait, this deal ends Monday – start shopping now.
The deals don't stop there. On Monday, if you spend $125 or more you get a free Black Stick Blender. You can select it during the checkout process – it will be an option in the "Free Gifts" section.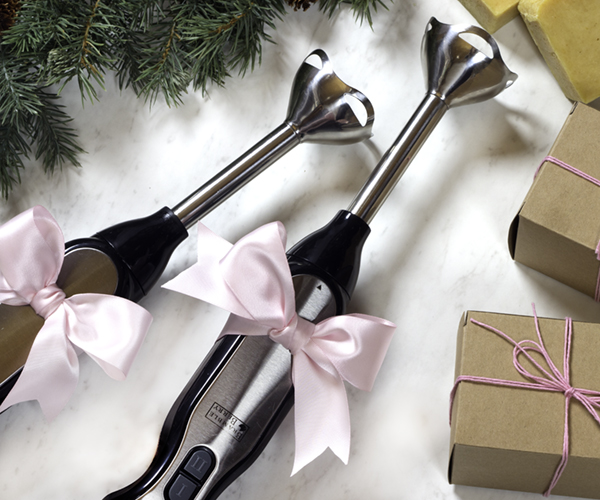 Start shopping now, these deals are only available while supplies last.