AmeriCares is a disaster relief and humanitarian organization that distributes donated items to those in need both locally and internationally. Their founding story is pretty amazing; you can read it in full here. It speaks of founder Bob MaCauly's first endeavor into humanitarian aid, which involved a completely selfless act assisting children in need that wound up putting him in a large amount of personal debt. After the rescue, his wife was quoted as saying, "The bank got the house and Bob got the kids."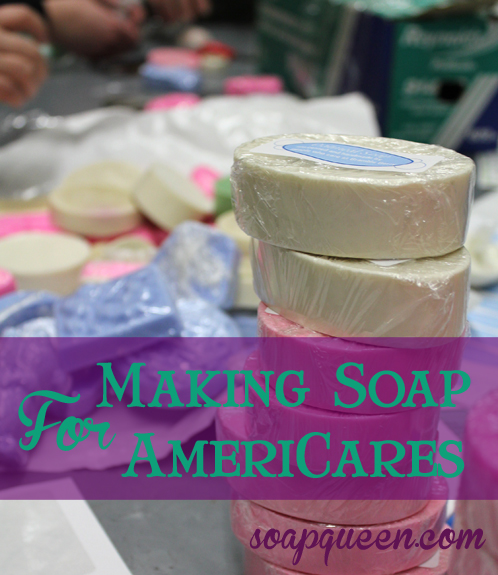 From the AmeriCares website: "AmeriCares assembles product donations from the private sector, determines the most urgent needs and solicits the funding to send the aid via airlift or ocean cargo to health and welfare professionals in the indigent locations…Because we deliver donated medicines and medical supplies from our corporate partners to an established and trusted network of locally based clinics, hospitals, and health care providers around the world, the impact of the contributions of supporters is multiplied many, many times over. Historically, for every $1 donated we are able to deliver $25 in humanitarian relief to people in need." Since it's start in 1982, AmeriCares has delivered over 10 billion dollars in aid to over 164 countries.
AmeriCares was on the scene in the wake of Hurricane Sandy, delivering over 2.2 million dollars in aid to the victims. They accept monetary donations (which are used to cover the costs of transportation of goods and services, logistics, and supplies when product donations are not available) and physical goods. That's where Team Bramble Berry came in; together we created, wrapped, and donated a little over 300 individual soaps in addition to a few lip balms thrown in the mix for good measure.
Bramble Berry's Chief Marketing Genius Amber pouring soap into molds. We stuck with unscented melt and pour, but definitely went with color!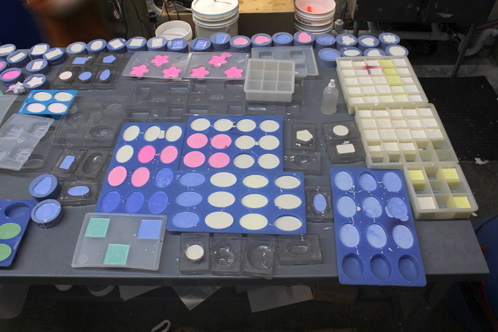 The table full of soaps hardening – this was round two of soap making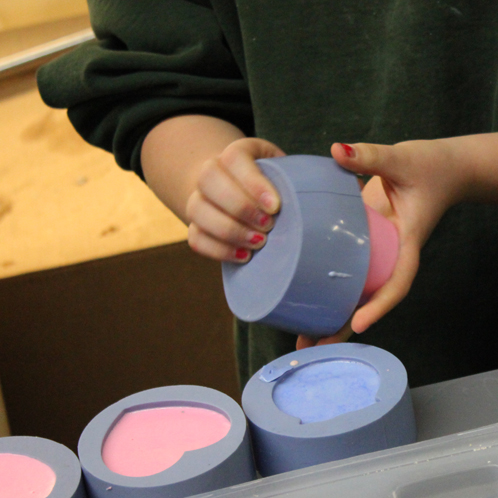 Using mostly silicone molds made the unmolding process quick and easy.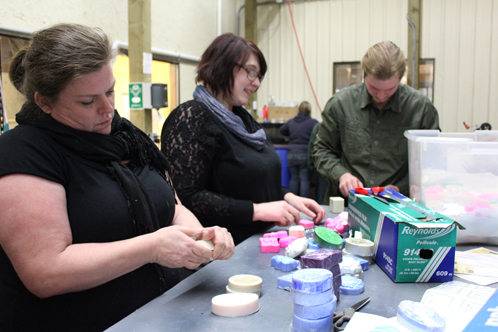 Customer Experience Lead Tina, Customer Experience Associate Rachel, and Production Associate Ryan employed a production line style of wrapping.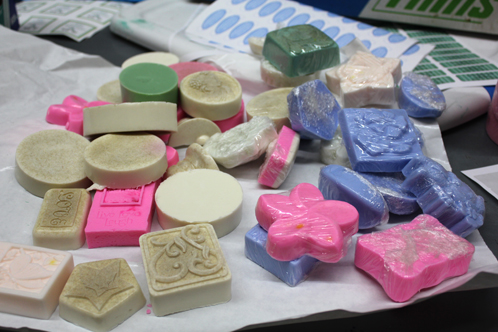 Lots of pretty soaps, wrapped up and ready to be given away.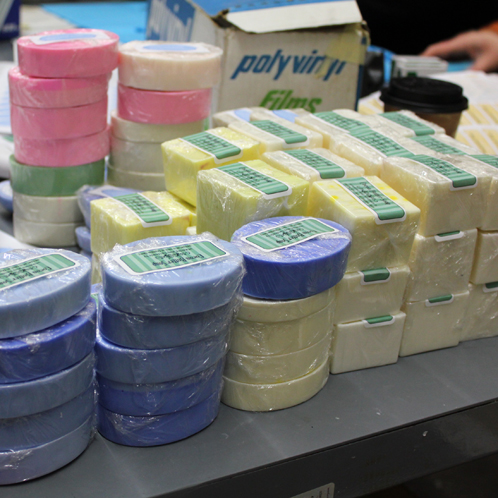 Each of the soaps was wrapped and labeled before it was shipped to AmeriCares.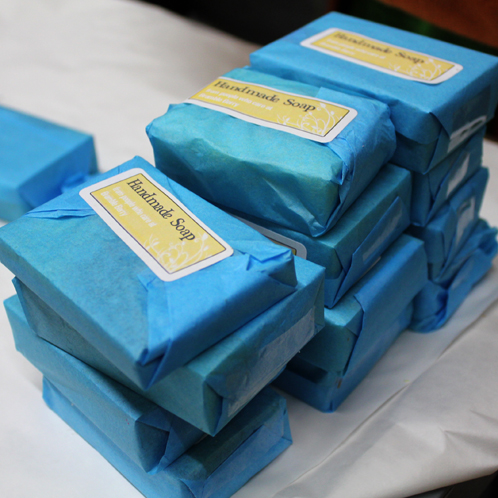 We feel fortunate for our customers that support us so Team Bramble Berry is able to give back, with cash, time and product donations. In 2012 we participated in quite a few charitable events, including hosting a clothing drive for Northwest Center, participating in a bowl-a-thon and *ahem* winning the Most Enthusiastic Team award for Big Brothers Big Sisters, showed some cerebral skills as Team BrambleBrains to support the Whatcom Literacy Council, not to mention all the fun had at the annual Salvation Army Shopping trip. We're already on the way to making 2013 bigger and better than 2012! Look for announcement on the 2nd Bramble Berry Athletic Club Team try-outs (another charitable event we run for our customers and employees) soon.