The moment is finally here. Be the first to sign up for Handmade Beauty Box!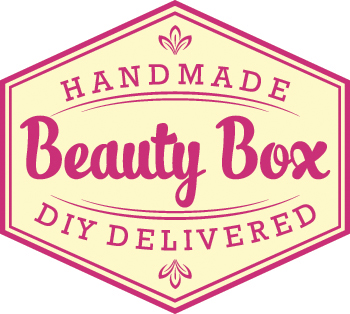 Sign up on our Kickstarter page and see our first video, project photos, and the website homepage. So many sneak peeks to be seen!
The Handmade Beauty Box website is scheduled to launch in the beginning of November 2014. We know it's hard to wait, so we're offering an early opportunity to sign up on Kickstarter before the website launches. But it's far more than just signing up for the box, we're reaching out to Kickstarter fans hoping you'll join our journey as we dive into the DIY subscription world.
We're looking for YOU to be a part of our product development team. We want to hear your ideas and follow up with you after your first shipment. What did you like and dislike about your first box? What would you like to see in future boxes? You'll have exclusive access to the director of the company (AKA Courtney whom you may remember from here and here) to talk all things DIY beauty and spa.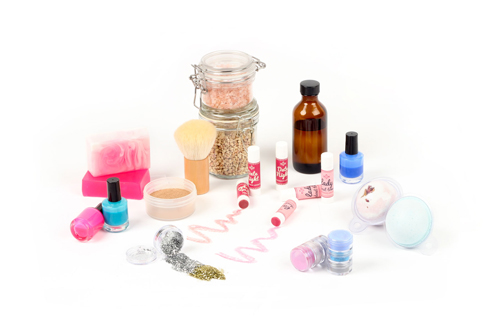 The first round of boxes will ship in December and here's a clue for Kickstarter supporters only – you'll be able to make eight products that may or may not (wink wink) fit into stockings (if you catch our drift – hint hint). We are so passionate about this new business venture and we aim to make crafting as fun and simple as possible.
Wouldn't it be great to replace some of your day to day beauty products with your handmade recipes where YOU control the ingredients? You'll know exactly what's in your soaps, eye shadows, lotions, and lipsticks and our recipes typically make more than one so you can share with friends and family. Or better yet, craft with your friends and family! Don't forget to share this blog post with your crafting buddies. They wouldn't want to be left out.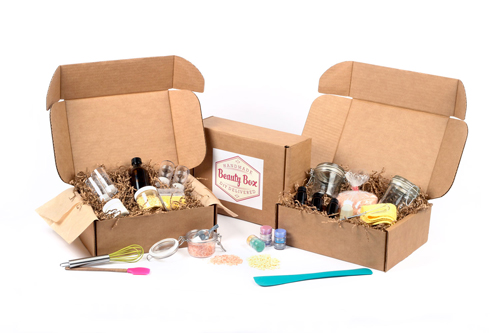 Want to know more about DIY beauty? Follow the Handmade Beauty Box social media accounts: Facebook, Twitter, Instagram, and Pinterest.