This past week has gone by in a flash, and I can't believe it is Friday again! This week we've had a quick-and-fun tutorial for Mint Candy Lip Balm (a great stocking stuffer) as well as another cold process soap using our fabulous new swirl tools. We brought our LabColors back with a blog post explaining the change (new sizes and a new preservative) and shared a #BrambleChai Mashup post for some of the entries into our Make It Month contest –for a chance to see all the participants, check out our Facebook album here. Last but not least, check out our Givember blog post for news on our 2nd annual month-long soapy celebration of giving. Are you ready to check out our favorite Facebook photo of the week?? Take a look below!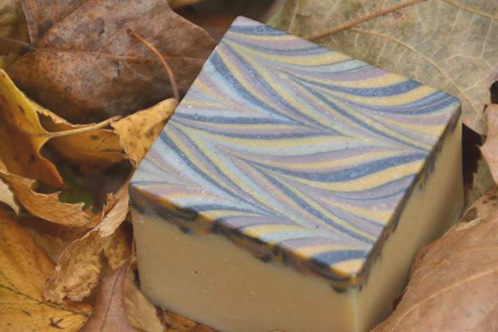 This weeks Facebook Photo feature comes to us from Janelle at Jangle Soaps. This Swallowtail Swirl caught my eye because of the clean and crisp lines as well as the  complimentary colors.  We were so thrilled to see how our clays worked in this design (Purple, Yellow, Zeolite and Kaolin) as well as a bit of Activated Charcoal to make the black lines really pop! She told us that she was so pleased with how this soap turned out and that the blend of Geranium, Clove and Tea Tree really makes it a treat to smell. Thank you so much to Janelle and all the others soapers that post on our Facebook page. I love seeing how dedicated you are to your craft and our community — keep it up!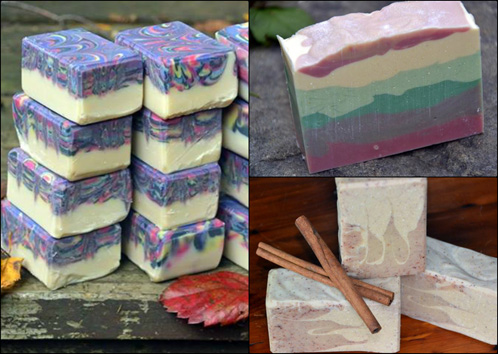 Janelle's Facebook Page: Jangle Soapworks

 Post pictures of your soap creations on the Facebook page each week for a chance to be featured on the Soap Queen blog and receive a sweet soapy package from Bramble Berry.