Wondering why I chose all the ingredients I did? I wrote an explanation here. Curious about how to infuse oils? Tutorial here.
Directions


Weigh out all of your ingredients (volume doesn't provide the same. This is a photo of the German Chamomile. It is a dark beautiful blue.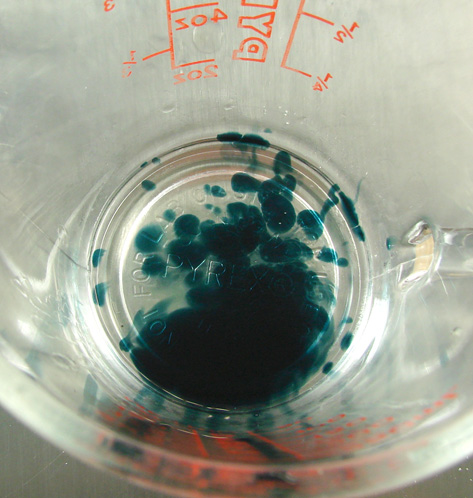 Warm your liquid oils in the microwave and put the cocoa butter in with them. Melt until the cocoa butter is melted in. You might need to stir it a bit to get the last of the cocoa butter melted in. Do not melt the shea butter. Add your warmed oils onto the shea butter.  Using a stick blender, 'trap' the shea butter chunks under your stick blender and blend them up until they incorporate into the mixture.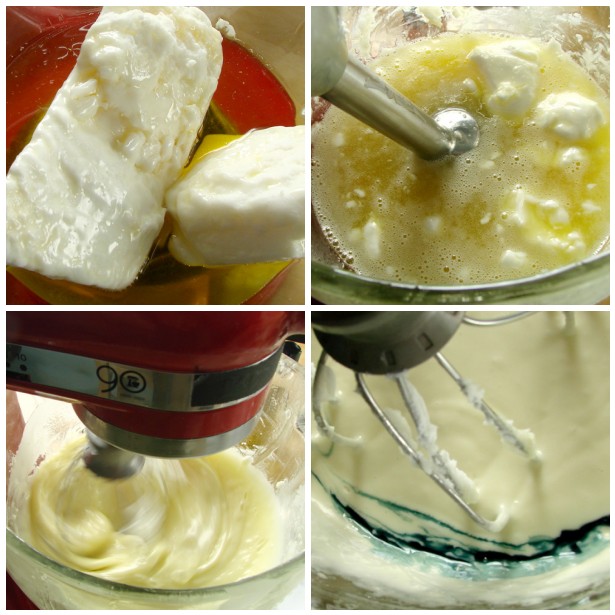 Turn on your stand mixer on low (it can splatter oils otherwise). Slowly start to increase the speed to medium and whip until all the butters are fully mixed in. The mixture looks lighter and fluffy, sort of like a warm frosting. Pour into containers.
Allow to harden before use. Balm melts almost instantly on contact with skin and is incredibly skin loving and nourishing. Amber in the office swears that is has cured her dry and cracking fingers (darn that cold spell we're having) and my belly looks moisturized (albeit a bit larger than normal). No more itchy, peeling skin for me! Note: This is designed to be a more therapeutic recipe. It won't smell delicious and fruity. If you're going for sweet and fruity smells, stick with fragrance oils.