New Year's Eve may be over, but there's no reason to put away the sparkling beverages (or fragrances) quite yet. In fact, you may want these two effervescent fragrances on hand all year round! Ginger Ale and Champagne Fragrance Oils are both bright "sparkling" fragrances that enhance almost any other fruity or sweet scent.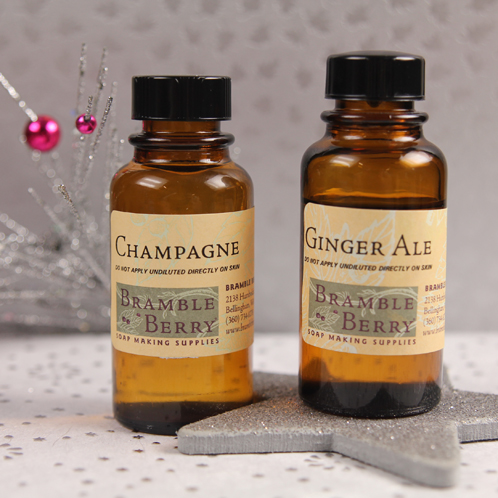 Some great fragrances to pair with Ginger Ale or Champagne include Strawberry, Kumquat, Blackberry Cybilla or Tangerine Essential Oil. If you don't want to blend, both of these fragrances are strong in cold process soap (Champagne especially) and they make for sweet smelling soaps with a hint of tartness. Both fragrances are water white, meaning they do not discolor in cold process soap and stay beautifully clear in melt and pour soap with no yellowing.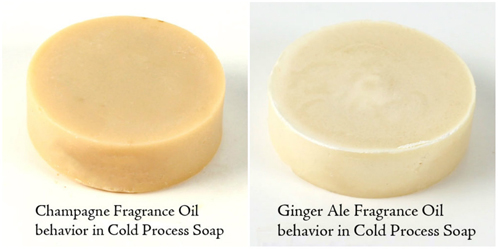 If you need a little inspiration, check out a cute melt and pour project that would make for great party favors (using Champagne), or the ever popular Peacock Swirl Cold Process technique (using Ginger Ale). Here's a blog post on using Champagne in bubble bath, These fragrances also make for fresh smelling scrubs and candles, so check out this post on how to use Bramble Berry's Fragrance Calculator to calculate the correct amount of fragrance to use.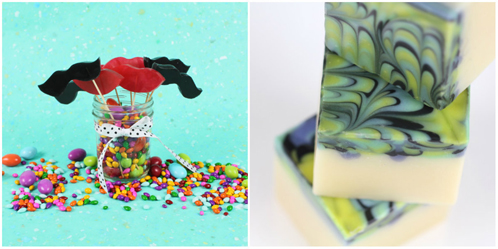 This is a great (timely) Valentine's themed tutorial using Champagne fragrance oil done by the team at Otion:
Otion did a fun tutorial with Ginger Ale fragrance (fun fact: did you know that Ginger Ale fragrance was once called Ginger Fish fragrance?):
This project on Soap Queen TV used Champagne Fragrance oil to make initial monogram soaps, perfect for weddings. Having a fragrance stay water white is key for impressive designs like this one:
What fragrances are you excited to use this year? If you'd like to help us choose new fragrances for 2014, consider applying for out S.O.A.P. Panel!