We can't help but be a squeaky clean office — we're surrounded by so much soap all the time! So when Order Manager Carla heard about the 2nd annual Muds to Suds Relay Race, we couldn't wait to dive into a muddy pool or three. The race took place early Saturday morning, and we had 13 Brambleberrians participate from all departments including customer service, packing and shipping. They couldn't wait to get muddy!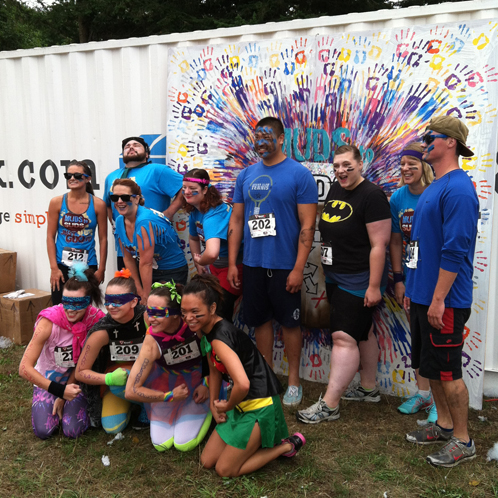 The team beforehand. So nice and clean! Part of the race included a costume contest, and we came dressed as the Bramble Berry Super Soapers. 
The race course covered a little more than two miles, and wound through the beautiful Hovander Park in Ferndale, Wash. There were plenty of obstacles along the way, including four (!!!) mud pits, an army-style cargo net crawl, several walls and obstacles to climb and lots of sand pits, which conveniently stuck to all that sticky mud. In total, there were an incredible 22 obstacles throughout the course.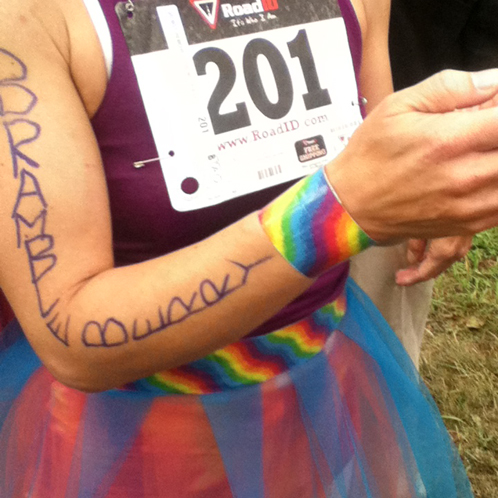 We were obviously the most spirited team in the whole race =)
Luckily all this dirt, mud and sand was for a great cause. All proceeds from the event benefited the Whatcom County Boys & Girls Club, which offers programs that many Bramble Berry parents utilize. My better half, Chris, sits on their board and was named the Whatcom County Volunteer of the Year for the Boys and Girls Club; we were all thrilled to support this worthy cause.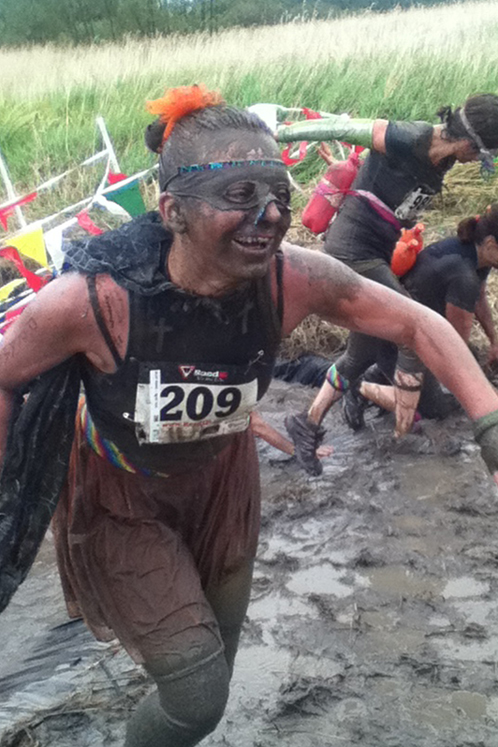 A Super Soaper sloshes her way through a muddy river.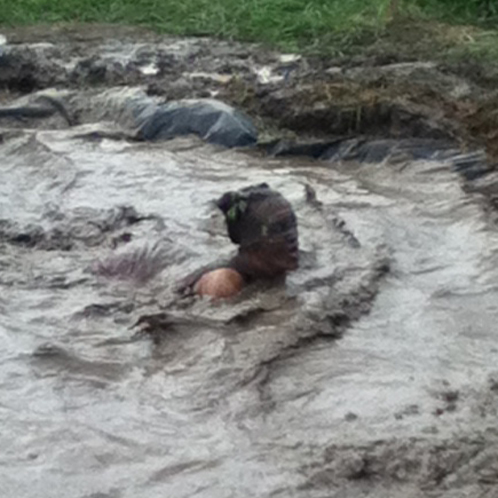 Taking a little swim!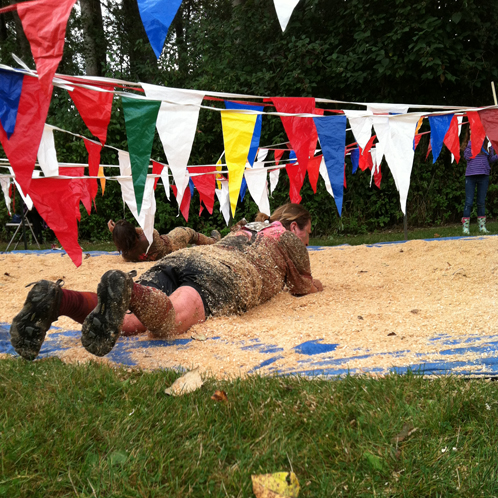 There was no shortage of sand and sawdust to stick to all that mud.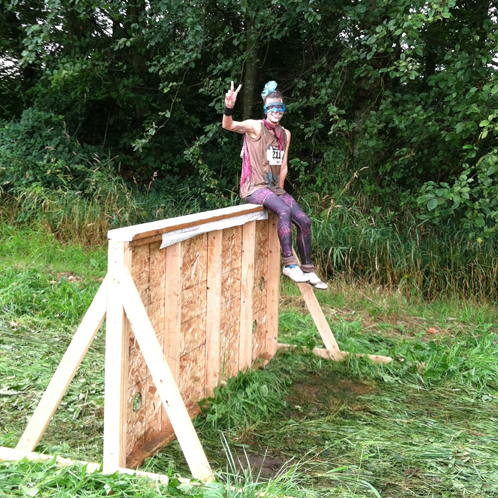 A Super Soaper takes a quick break on a wall obstacle mid race.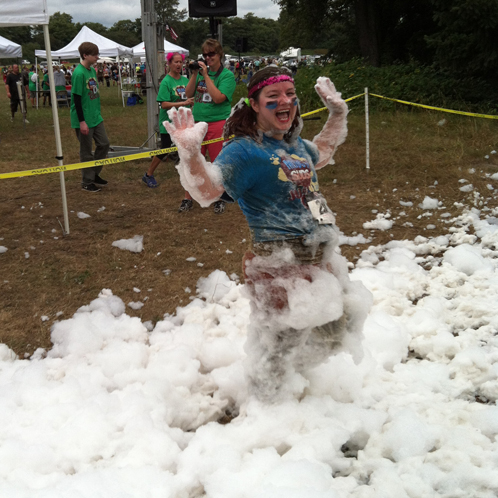 Michelle, from shipping, got caught up in the suds right before the finish line.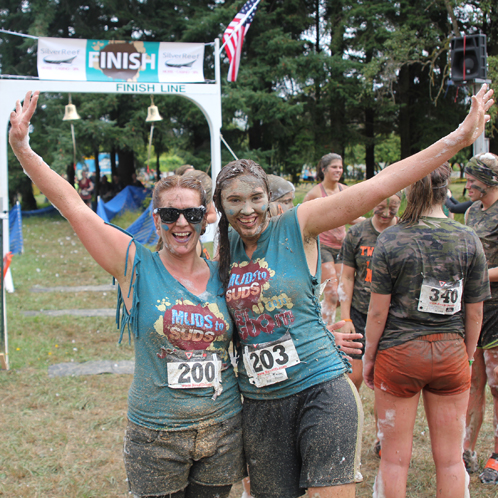 Cassie and Nikki, from the warehouse, celebrate the end of the race. Everyone on Team BB completed the race in under an hour.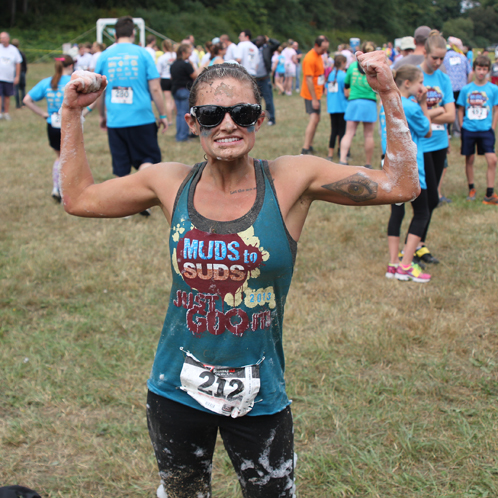 Lauren, a packer extraordinaire, shows off the strength that got her through the race.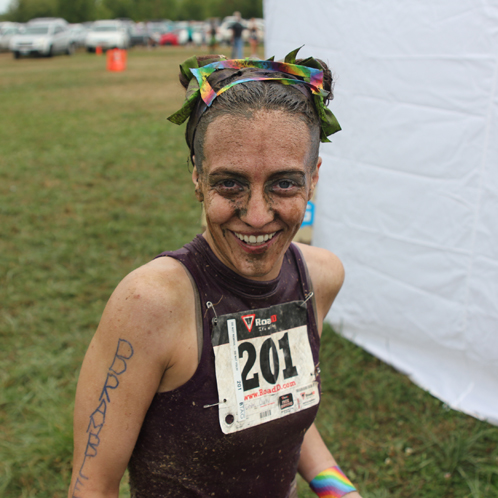 Carla didn't hesitate to dive into any muddy obstacles. She was the impromptu team leader and encouraged everyone to participate in the race.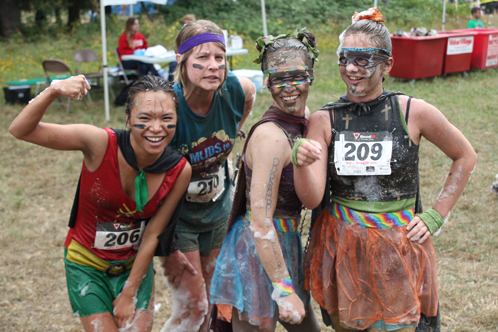 Inna, Kari, Carla and Carla's daughter Ember celebrate the end of the race before heading off to the showers.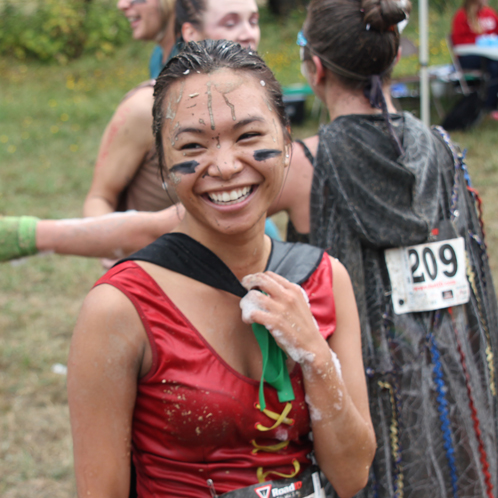 Inna was covered in plenty of dirt and suds but still couldn't help but smile.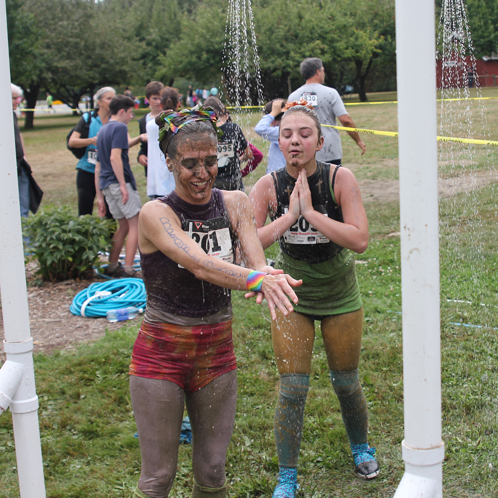 After the race everyone took a much needed shower. Pretty soon though, the grass started to get muddy and everyone was dirty all over again.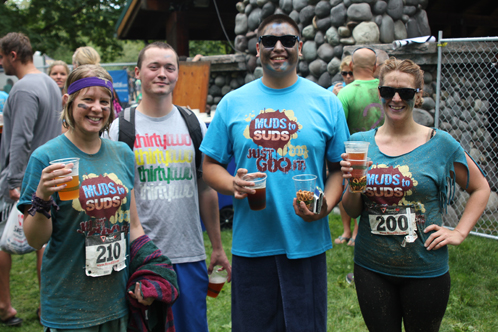 Every racer got a free hot dog and drink at the end of the race. Team Bramble Berry relaxed in the beer garden with delicious beer provided by Boundary Bay Brewery.